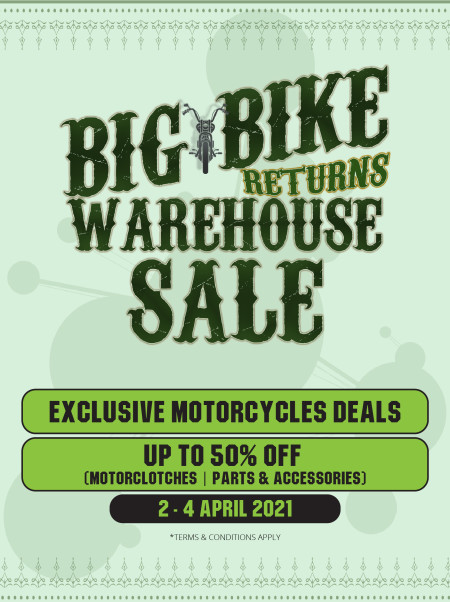 Mark your calendars and come over this weekend!
From the 2nd- 4th April, don't miss out on the return of the biggest "Garage Sale" of the year. Get exclusive offers on Motorcycles and up to 50% discounts on Motorclothes and Parts & Accessories.
Venue: Route 77 HDKL, Jalan Ampang Kuala Lumpur.