DEALER PRINCIPAL
Ronny Khoo 
He runs the show, he's here to ensure all operations are running efficiently
+60 12-521 1343
ronny@route77harley.com


ACCOUNTS MANAGER
Lilian Chen 
She's efficient and deadly when it comes to numbers. Don't try and get into a math competition with her, just don't.
accounts@route77harley.com


Creative & Marketing
Natalie Lim
She may be tiny but she's a firecracker. She's the go-to for any event and gets all the fancy stuff done at the dealership
+60 16-453 5061
natalie@route77harley.com


ADMIN EXECUTIVE
Joshua Low
He makes sure all the teeny-tiny details are taken care off so that everyone can work better
admin@route77harley.com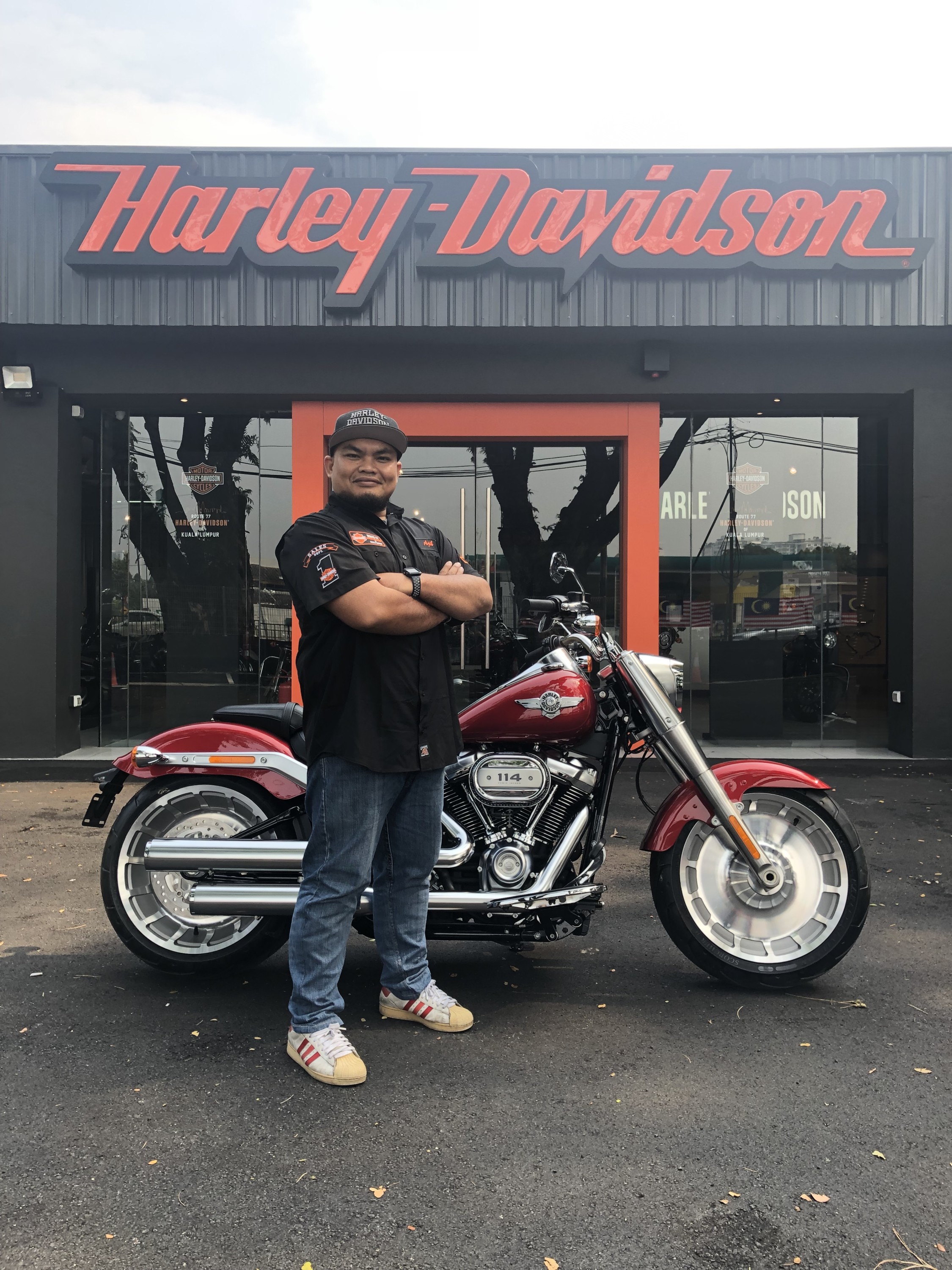 Sales Manager
Razis Zainal (Ajib)
He spearheads our sales team ensuring that all team members are at their peak performance.
+60 19-268 5740


SALES ASSOCIATE
John Chong 
He's part of our sales team, diligent and informative he'll help you  however he can to get you what you want
+60 11-1616 2828
john@route77harley.com


SALES ASSOCIATE
Elyza Dasril  
She's the go-to woman in our team, hardworking and hardcore she's definitely the one to help you in any way she can.
+60 19-244 0240
elyza@route77harley.com
SALES ASSOCIATE
Eidham Shah (E-Der)
He's fun, helpful and always on point he'll do whatever is needed to ensure your Harley will be delivered to you 
+60 16-997 7804
eidham@route77harley.com
MERCHANDISE MANAGER
Hafizi Othman (Fizi) 
He may look intimidating but his product knowledge is unrivalled. This man will get you what you need based on your preferences. 
+60 12-275 5225
fizi@route77harley.com


MERCHANDISE ASSOCIATE
Ben Hur
He's got an impeccable sense of style and he'll point you in the right direction for all your riding gear.
merchandise@route77harley.com
MERCHANDISE ASSOCIATE
Effa Natasha
She's pretty, sweet and friendly. She knows her merchandise and she's ready to assist you with her best.
merchandise@route77harley.com