DEALER PRINCIPAL
Ronny Khoo 
He runs the show, he's here to ensure all operations are running efficiently
+60 12-521 1343
ronny@route77harley.com
Marketing LEAD
Natalie Lim
She's small and she is annoying AF.. She gets things done. 
+60 16-453 5061
natalie@route77harley.com
ACCOUNTS & ADMINISTRATIVE TEAM


ACCOUNTS MANAGER
Lilian Chen 
She's efficient and deadly when it comes to numbers. Don't try and get into a math competition with her, just don't.
accounts@route77harley.com




ACCOUNTS ASSISTANT
Shalfiah Syafii 
She's just a s deadly with a pen and paper as she is with a calculator. 
admin@route77harley.com




Sales ADMINISTRATOR
Samantha Lai 
She gets your on the bike the road for you, so that you can ride on our roads worry free.
sales@route77harley.com


Sales LEAD
Rose
She spearheads our sales team ensuring that all team members are at their peak performance.
+60 12-977 3890
rose@route77harley.com


SALES ASSOCIATE
Aznem Ariffin
She's all you'll need to help you get your bike, he knowledge is unrivalled and she'll know what's an asset for you.
+60 17-248 8569 
aznem@route77harley.com


SALES ASSOCIATE
Amer Shazally
He's the most helpful person you'd ever get to know but a little bit on the silly side.
+6019-225 4723
amer@route77harley.com
SALES ASSOCIATE
Alwyn Foo 
Make sure you catch him on a good hair day, when his hair is on point, he'll make sure your bike is on point.
+60 16-812 2273
alwyn@route77harley.com
MERCHANDISE MANAGER
Hafizi Othman (Fizi) 
He may look intimidating but his product knowledge is unrivalled. This man will get you what you need based on your preferences. 
+60 12-275 5225
fizi@route77harley.com


MERCHANDISE ASSOCIATE
Fatin Najwa
She's got whatever it takes to give you a wardrobe makeover.
merchandise@route77harley.com
MERCHANDISE ASSOCIATE
Adam Ferguson
He's got an impeccable sense of style and he'll point you in the right direction for all your riding gear.
merchandise@route77harley.com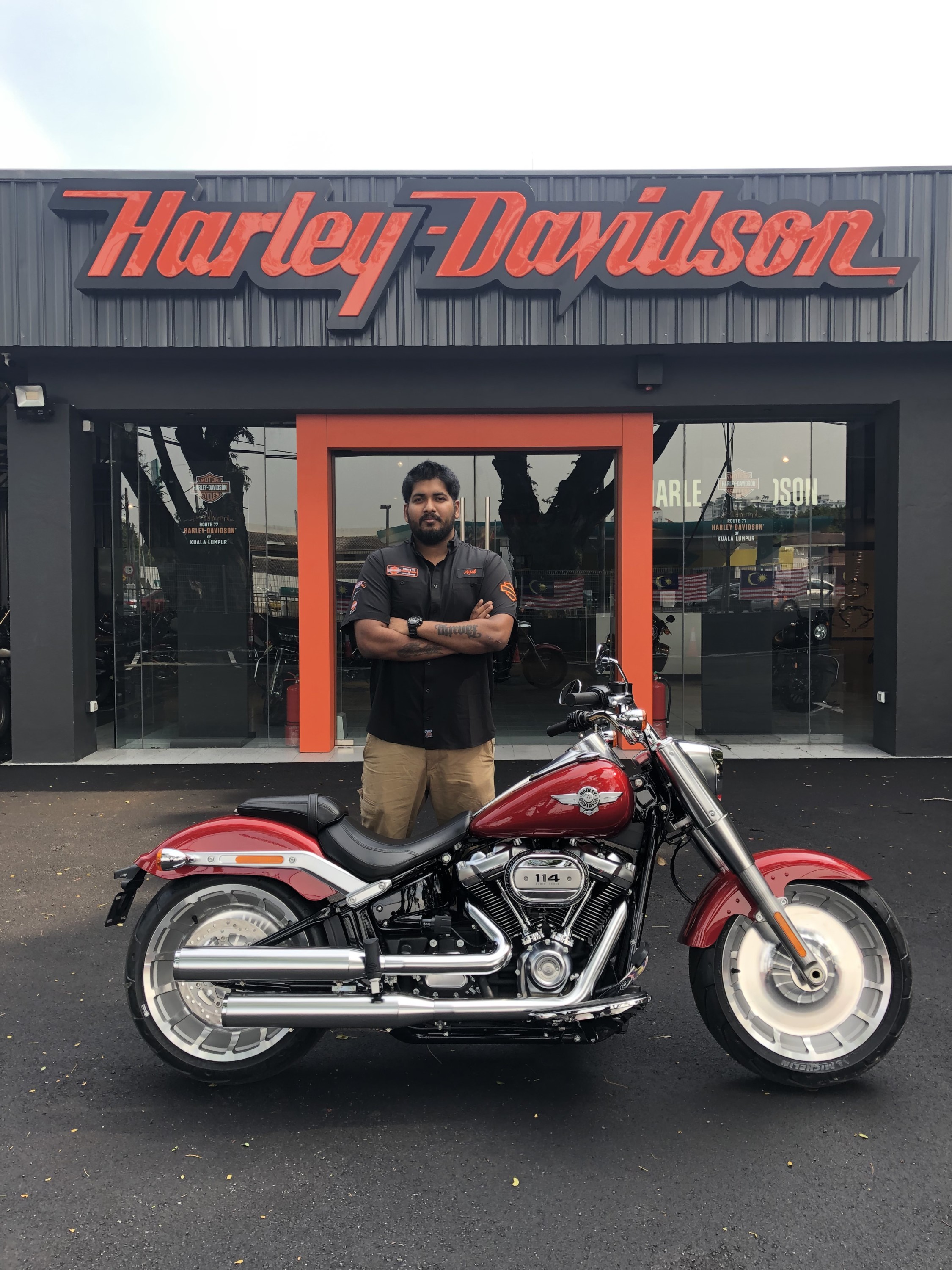 AFTERSALES MANAGER
Manu Krishna 
He is the big brother in the Service Department. He makes sure that all bikes get fixed and delivered on time.
+60 11 3126 0961
manu@route77harley.com


service advisor
Shahreeze Fadzly (Shah)
If you don't see Shah when you arrive, it means you're at the wrong place.
+60 11 2147 4439
serviceadvisor@route77harley.com


P&A EXECUTIVE
Faridzuddin (Farid) 
Want an extra touch to your bike?Farid will pimp your ride.
+60 16 271 0465
farid@route77harley.com


P&A EXECUTIVE
Nurluqman Jaafri (Luqman)
Our parts master. Ring him if you need a part replacement!
+60 17 305 7674
luqman@route77harley.com


HEAD TECHNICIAN
Airyzafrin (Airy)
He makes sure your bike performs at peak. You really should consider him the master of engines.
+6016-950 8852
airy@route77harley.com


Technician
Kirin (Boi) 
One of our buffest technicians. He lifts engines everyday




TECHNICIAN
Zubair
He doesn't talk much but when he does, it'll crack you up.




TECHNICIAN
Yamin 
He also doesn't talk much but he's amazing when it comes to engines.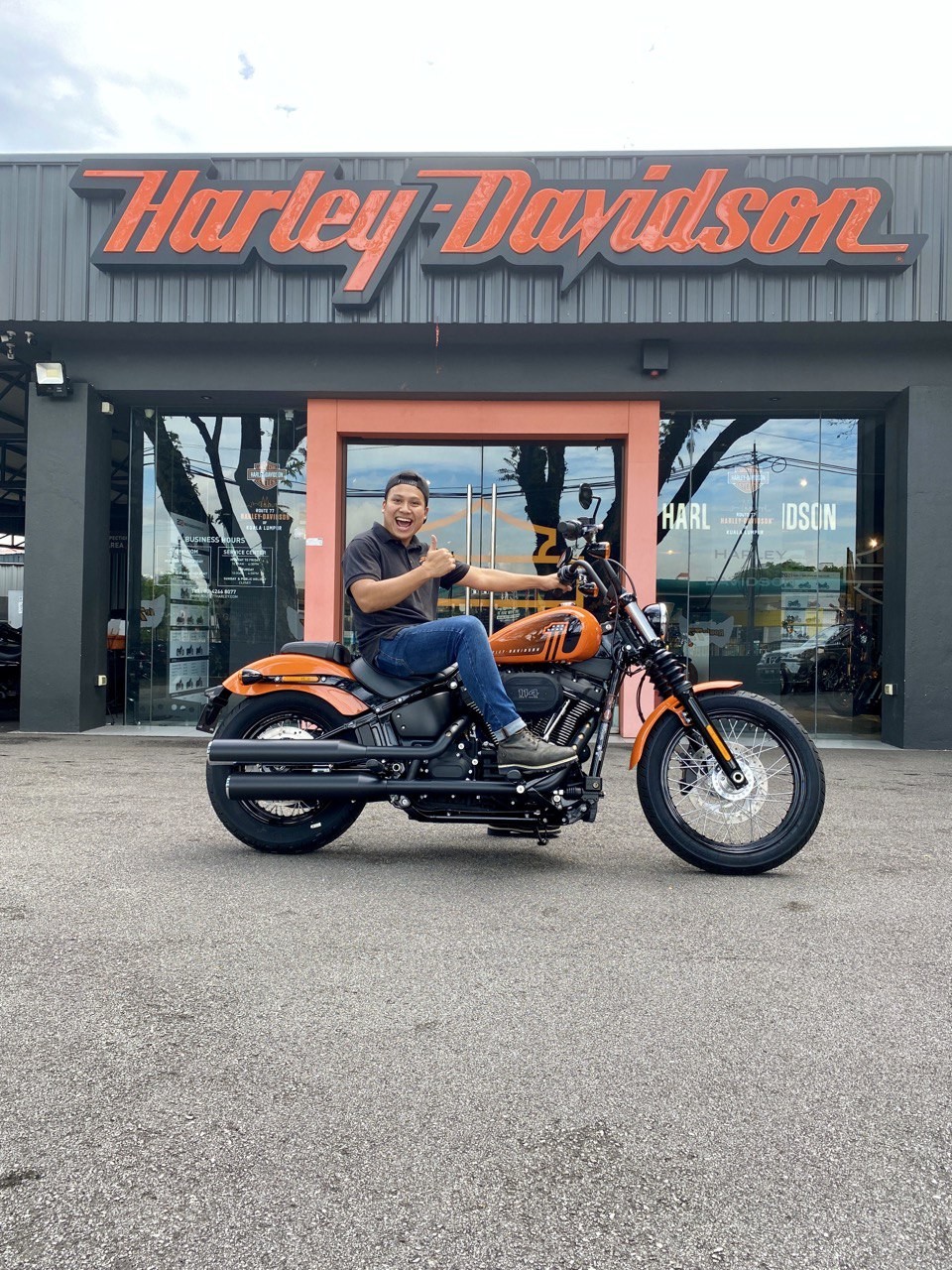 TECHNICIAN
Hazim
He's a Demon on the road when you need to get from point A to B. He's our flash.